Smart Home components by TEXINO
Your pathfinder for a carefree and connected home. Comfortable, smart and automated: Using TEXINO's Smart Home solutions, you create a healthy and secure home.
Through the intelligent networking of your window and facade systems, you can automatically ensure the perfect indoor climate for every living area, protect your home with just one click, or gain more time for the important things in life through automated processes and simple operation. It doesn't matter whether you are a Smart Home beginner or professional, a house or apartment owner: by using TEXINO, you benefit from products that are easy to use and uncomplicated to install. In addition, the seamless compatibility with the products of our partner Homematic IP also allows you to individualize and upgrade your Smart Home for almost any living situation.
Healthier indoor climate
With your TEXINO Smart Home, you always have the perfect indoor climate
Thanks to intelligent sensors, smart radiator thermostats and switchable window opening, with TEXINO you will automatically and conveniently ensure the perfect indoor climate in your home.
Invisible integration into the window
As if created of one piece: TEXINO products can be optimally installed
Whether actuators, window contacts or window openers: Using products by TEXINO, you do not build clumsy devices onto your windows. The versatile construction as well as the simple design allows your smart window to fit seamlessly into your living environment.
Easy to use
With your TEXINO Smart Home, you bring ease into your home.
Close windows with a click, lock doors on voice command - with TEXINO products, you save yourself a lot of unnecessary everyday tasks and can focus on different matters. To achieve this, we focus on products that are particularly user-friendly: both in our own product range and in the products of our partners.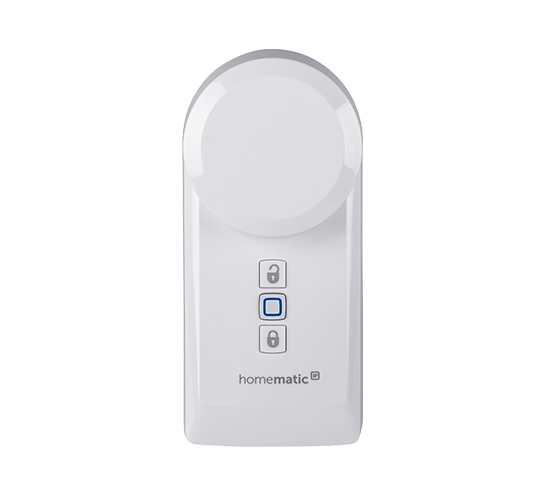 Fair price for your Smart Home
In comparison to similar motorized window drives and vents, TEXINO convinces with a fair price-performance ratio. Perfect for your start into the Smart Home or an inexpensive expansion of your Smart Home system.
Seamlessly compatible with the smart home market leader*
TEXINO relies on the cooperation with Homematic IP, a brand of the smart home market leader eQ-3. For you, this means: seamless access to the product landscape of the smart home expert, whose products have already received several awards from Stiftung Warentest, among others.
In addition, Homematic IP is also compatible with many devices and services from other manufacturers - and can easily be integrated into an already existing smart home, for example.
*) Smart Homes and Home Automation Studie (2023) Berg Insight regarding "Whole Home"-Systems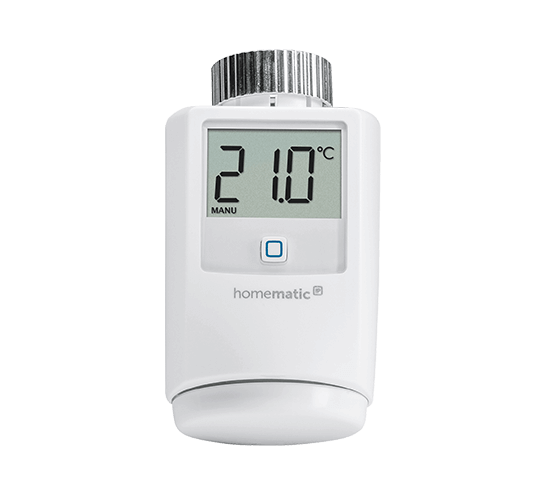 Certified data protection
When operating your TEXINO Smart Home via the access point, the Homematic IP cloud service, which is operated exclusively on German servers, takes over the configuration of the individual devices. The cloud service is subject to both European and German data protection guidelines. The operation of the Homematic IP system is completely anonymous, only the IP address is recorded encrypted. It is not possible to draw conclusions about your identity or individual user behavior.
Security from the very beginning
The entire communication between access point, cloud and app is encrypted. Since no registration is required to use the Homematic IP app, your anonymity is also maintained here.
Homematic IP is the only Smart Home solution in which protocol-, IT and data security have been certified by the VDE.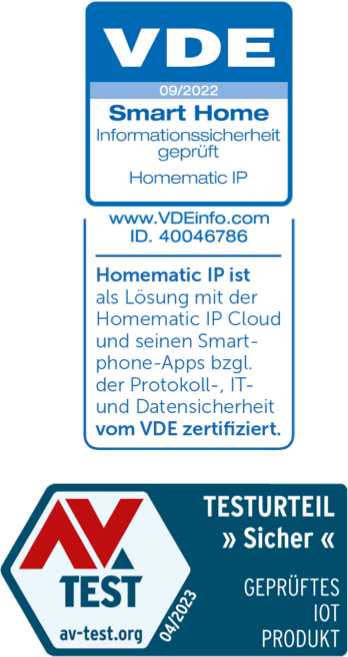 TEXINO - a brand of VEKA AG
VEKA AG is the world market leader in the production of profile systems for windows, doors, roller shutters as well as sliding doors made of plastic.
For more than 50 years, the family-owned company from Münsterland has been producing window profiles to the highest quality standards. With TEXINO, VEKA AG is also establishing high-quality smart home components on the market, incorporating both its own years of experience and the expertise of well-known partners.
GEALAN
Since 2014, the GEALAN group of companies has been a part of VEKA AG and is one of the leading manufacturers of plastic profiles for windows and doors in Europe. With Texino, GEALAN offers innovative automation solutions, ideally matched to future-proof window systems.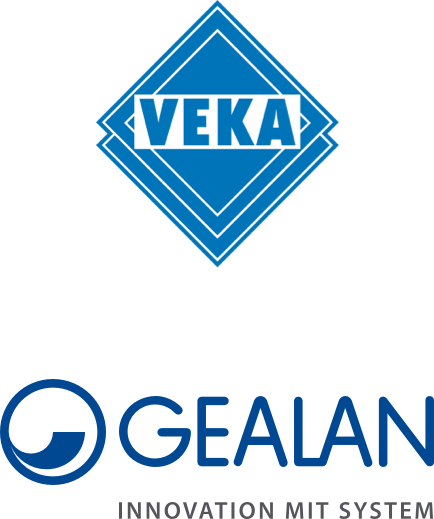 Burglary protection
Protection against burglary using a smart home door lock and shutter control system
Schedule individual activation times for your blinds and shutters when you are away or activate the automatic shading and locking of your windows and doors via panic button.
Energy saving made easy
It' simple, convenient and sustainable: with your TEXINO Smart Home, you can permanently reduce the energy consumption of your house or apartment:
Intelligent radiator thermostats can be simply set to the desired temperature - unnecessary heating in empty rooms is no longer necessary.
Smart window contacts or drives prevent unnecessary heating when windows are open.
Lights out, sun in: Switchable blinds and shutters automatically bring natural daylight into your home - and you can switch off artificial light.
Switchable sockets allow you to deactivate unused devices with a click or activate them with precision - for example, the lights on vacation or the coffee machine in the morning.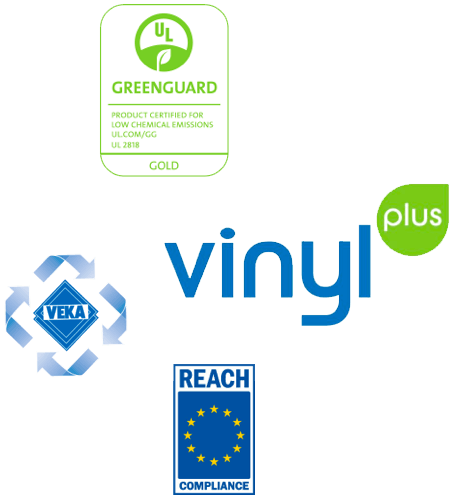 Interested?
Find an installation partner now
We will be happy to advise you on your options and installation requirements.